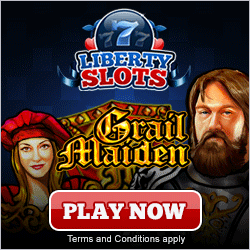 Types of Slot Machines
Progressive Slot Machines
Progressive slot machines offer jackpots that are larger than the ones that are won at typical slot machine. In many cases, these jackpots are large enough to change the winners' life forever. For a quick definition, progressive slot machines are a group of many slot machines that are linked together by a network. A percentage of the money that is played on each of the slot machines on this network is added to the overall jackpot. Anyone that hits the winning symbols on any of the slots on the network wins the jackpot.
Casino Slot Machines
Here we take a look a some of the types of casino slot machines that you may find in a typical land casino or even online. Includes multipliers, line games and buy-a-pays.
Online Slots
Virtual-Slot-Machines.Net provides a very comprehensive selection of online slots for you to choose from if you're looking to play for free fun. Our games include 3 unique online slots which are probably among the loosest available online. The three 3-reel online slots that we have on offer are - Silver & Gold Slots, Triple Seven Slots and World Cup Slots. We also offer other free casino games such including video poker, blackjack, craps and roulette.